Services & Rates
Relaxation Massage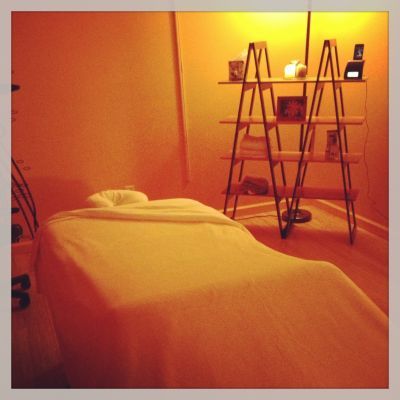 Relaxation Massage is a very peaceful, tranquil style of bodywork. It combines oils or lotion with an array of strokes such as rolling, kneading, and percussion to help the body improve its circulation. The benefits of this type of bodywork are wide-ranging and include relief from aches and pains, decreased stress levels in the body, enhanced mental clarity, improved appearance, and greater flexibility.
Therapeutic Massage
Therapeutic Massage is a form of bodywork that aims to relieve tension in the deeper layers of tissue in the body. Using moderate to deep pressure is a highly effective method for releasing chronic stress areas due to misalignment, repetitive motions, and past lingering injuries. Due to the nature of the therapeutic work, open communication during the session is crucial to make sure you don't get too uncomfortable.
Aromatherapy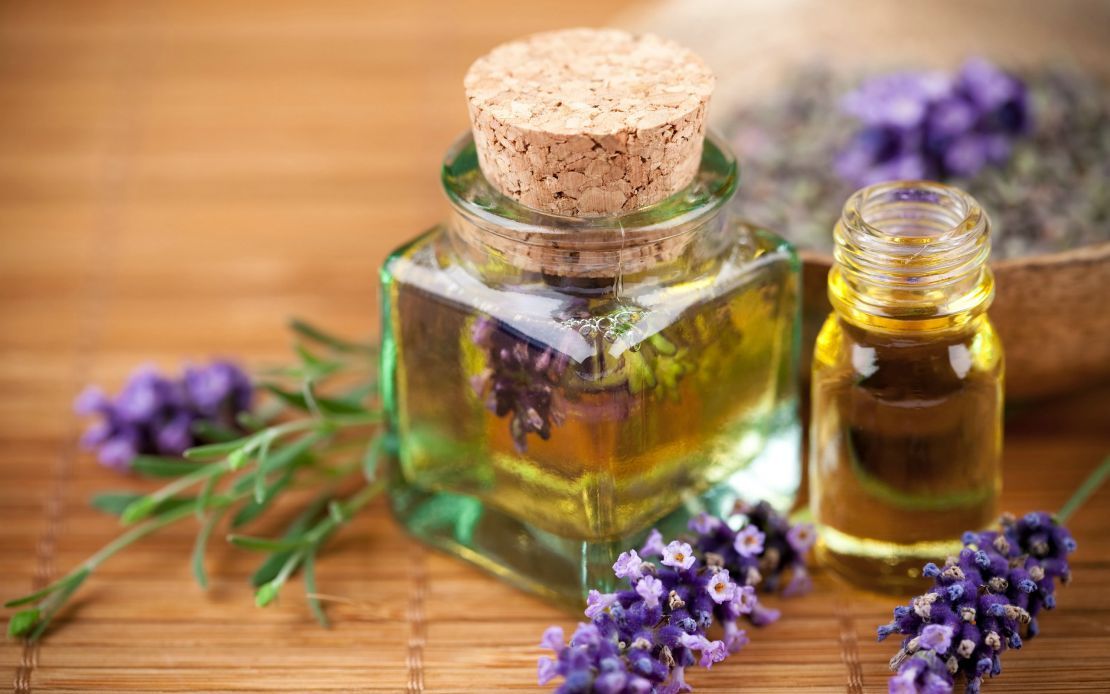 $5 per session
Add Essential Oils to your session, blended just for you with grape seed carrier oil.
Eucalyptus- energizing, expectorant, decongestant, beneficial for flu/cold season, clearing to the mind, 
Lavender- calming, reduces anxiety, wound healing, burns, cell regenerative, insect bites. reduces itchiness, general skin care, great for children 
Lemongrass- stimulating, relaxing, cleansing, antiviral, antimicrobial
Orange-relaxing, anti-inflammatory, refreshing
Peppermint- cooling, analgesic for muscular aches and pains, relieves/reduces migraines, energizing 
Tea Tree- antiseptic, anti-inflammatory, soothes skin, stimulating
Prenatal Massage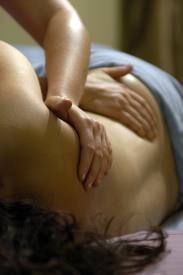 Prenatal Massage is a style of bodywork designed specifically for pregnant women. Pregnancy is a time when a woman's body endures tremendous stress due to dramatic physical and emotional changes. Using various techniques specially developed for the expecting mother, Prenatal Massage helps release the pain and discomfort experienced throughout pregnancy. The benefits are profound, including emotional support, the relief of joint pain due to extra weight and postural imbalance, and improved breathing and relaxation.
*Please note Massage is not advised during the first trimester.
Gift Certificates
Gift Certificates are available for all services. 
Policies
Please allow a few minutes before your scheduled appointment for a short consultation and to fill out appropriate paperwork if you are a new client.
If you need to cancel or reschedule your appointment, please give 24 hrs notice. 
Cash and checks are accepted for payment. 
Chair Massage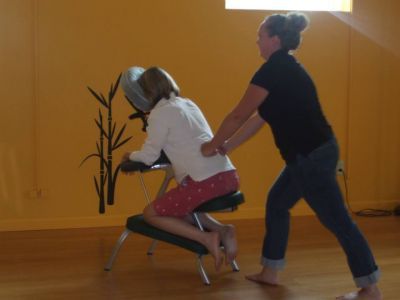 Chair massage is a popular way of relieving stress and releasing tension right in your home or workplace. You receive your massage in a specialized ergonomic chair which I bring to your location. In addition to the usual health benefits of massage, another benefit of chair massage is that it is done over the clothing. With seated massage, you can avoid the discomfort and awkwardness that you may feel in disrobing for a traditional massage. Also, chair massage sessions are usually shorter than traditional massage, making it convenient enough to fit into your busy schedule.